Oceana phase 2 master plan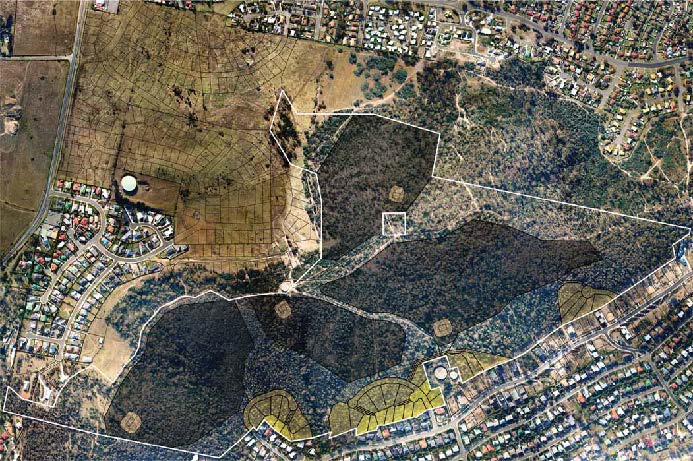 Progress
The Oceana Phase 2 Master Plan was approved by Clarence City Council for re-zoning and subdivision.
The proposal
The Oceana Phase 2 Master Plan proposed integrated conservation management and limited development on the hills above Howrah and Tranmere.
It provides new forms of residential living close to or in the bush above Howrah and Tranmere. It also includes standard lots that benefit from the links to and proximity to bushland.
Bushland lots
4 large bushland lots were proposed in a Conservation Covenant Area that exists on the top of the bushland. Owners are responsible for maintaining their bushland (in terms of significant habitat, visual impact and fire hazard).
Residential clusters
3 separated residential clusters of lots were proposed immediately above existing suburban development. Within those clusters there are:
Bushland edge lots – larger lots along edge of residential clusters look out to the bushland and walks. These lots create a fire hazard management edge and landscape (visual) transition between standard suburban development and retained bushland with building set-backs
Standard lots close to bushland – the more standard lots are close to the bushland edge, and alongside existing residential development.
Public open space
The main existing tracks through the bushland are being retained and a lower level walk introduced along the hill face above Howrah.
The Master Plan reflects strategies for:
Natural Values Protection
Open Space System
Fire Hazard Management
Scenic Landscape Conservation
Refer to the Master Plan document for more detail about specific strategies.